Set Phone Background Instructions and Troubleshooting
Prerequisites
The following device properties should be enabled (You may need to restart the device(s) for the changes to take effect )
Phone personalisation
Phone "Web Access"
Set Background Instructions
Following is a list of steps to perform the set background feature:

Step1 - Select/Import your desired image from PhoneView's "Backgrounds" tab.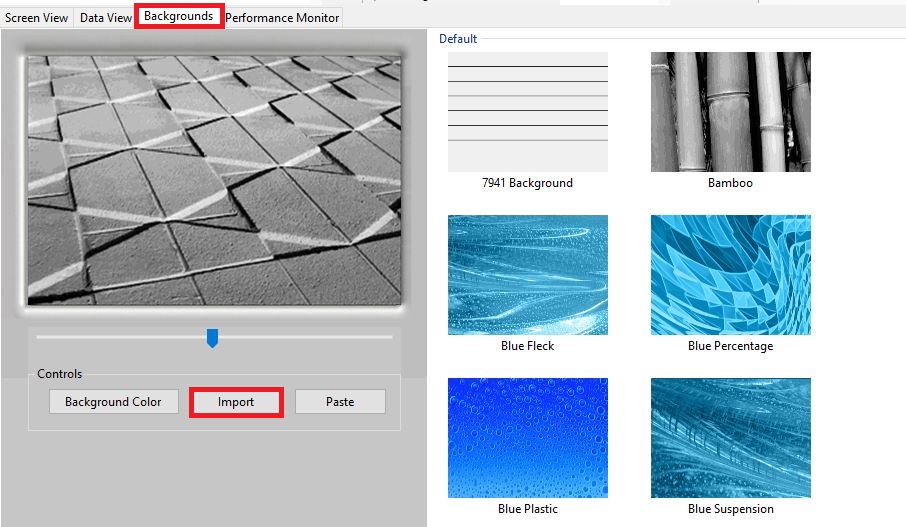 Step2 - Switch to screen view or data view tab and select the desired phone(s) to set background Image.
Step3
a) CUCM version 10 and above
Click on "Set Background" option from Menu bar.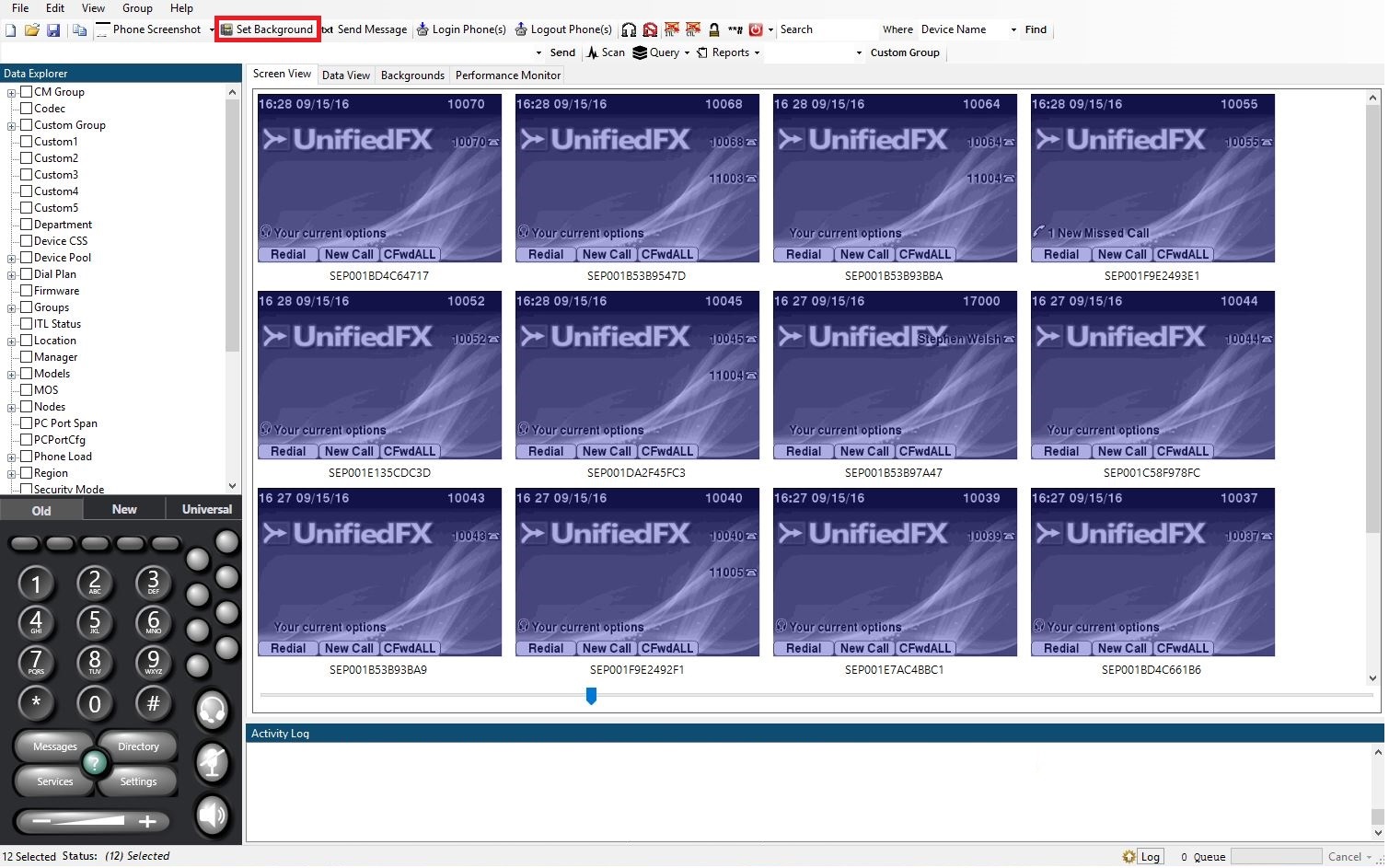 b) Below CUCM version 10
Type "Cmd:PushBackground" command to wider textbox(Command Bar) above Data Explorer in phoneview. Once the command typed click "Send" button to execute the command on selected Device(s)

NOTE: PhoneView version 4.3.X or above is required to set background on 78XX and 88XX phone series.
Troubleshooting
If the above mentioned prerequisites and instructions have been followed and set background feature does not function as expected, peroform the following troubleshooting steps.
Browse to the following URL using a remote pc.
URL : http://PhoneViewPCIPAddress>:9090/background/xml
e.g. http://10.10.250.200:9090/background/xml

If the above URL is not accessible then confirm the firewall/antivirus settings are disabled on PhoneView PC to allow phones to communicate with PhoneView Application.
Send the following command using PhoneView to a device that requires backgroud chaged
Type "http://PhoneViewPcIPAddress:9090/txt" command bar(wide text box above Data Explorer) in phoneview and click "Send" button.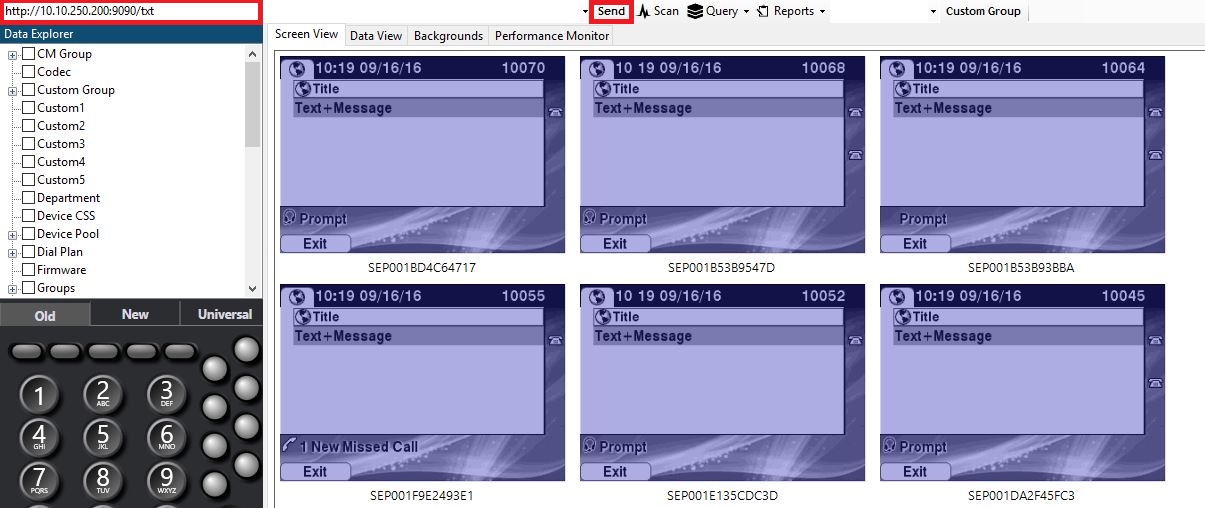 If the message has not delivered to phone(s) as shown in the above screenshot, there could be an issue with the port "9090(default) or any other user configured port" which could be blocking the connectivity between the phones and PhoneView Application.