Phoneview Policy Feature
Phoneview offers a Policy feature for the security reasons and to prevent unauthorized modifications .It can be applied on a User access control basically :-
Creation of Policy in Phoneview :-
Once the Phoneview is up and running , So its time to create a policy , To do this Goto Group tab --> Click on Policy --> Select your cluster(like UK20JuneCluster)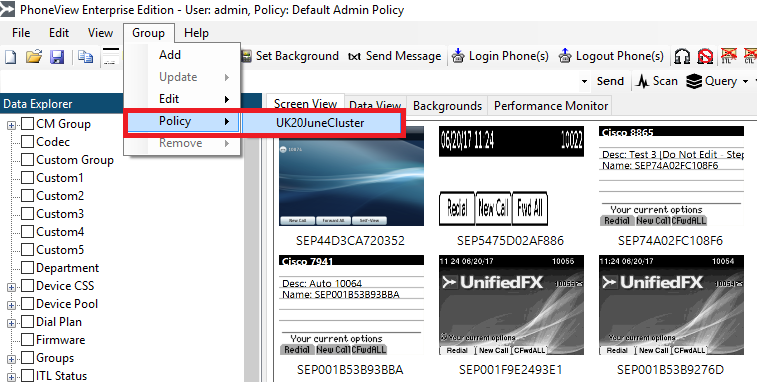 On Clicking your Group , a new screen will populate like this :-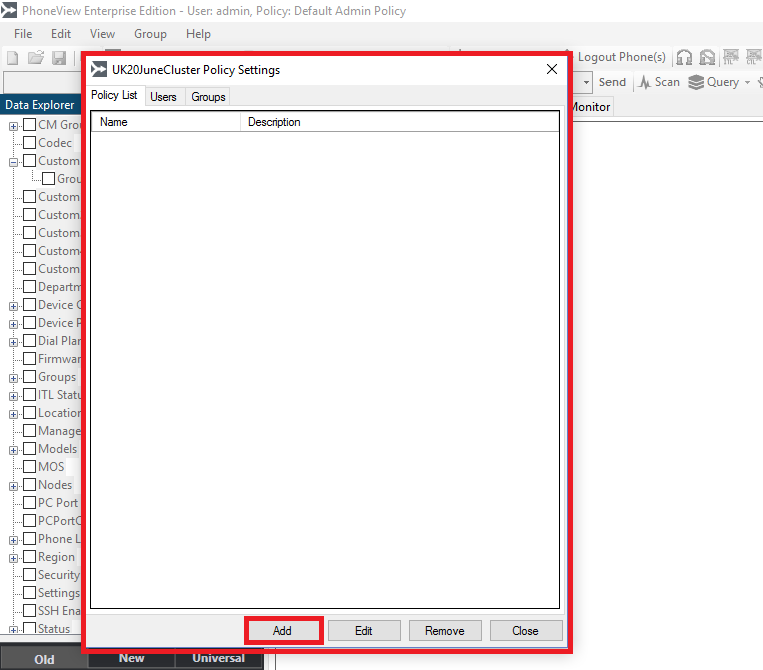 Above screen is to create a new policy for user. Now Click on "Add" to create a new policy , you will see a warning message like this :-

This is a first time warning message for policy creation, Click on "OK" to proceed.
After click on OK , you will see this below screen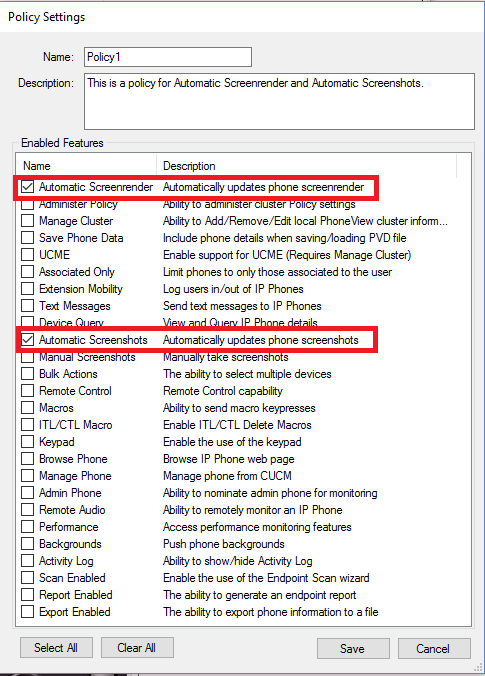 Now in the Policy Setting Window , Enter the policy name ,description and "Enable" the features that the user can access in Phoneview.
Click on "Save" for policy save .
Assign Policy to Users :-
Policy has been created , now you can assign this policy to users by clicking on the below highlighted "Users" tab in Policy Setting window like this :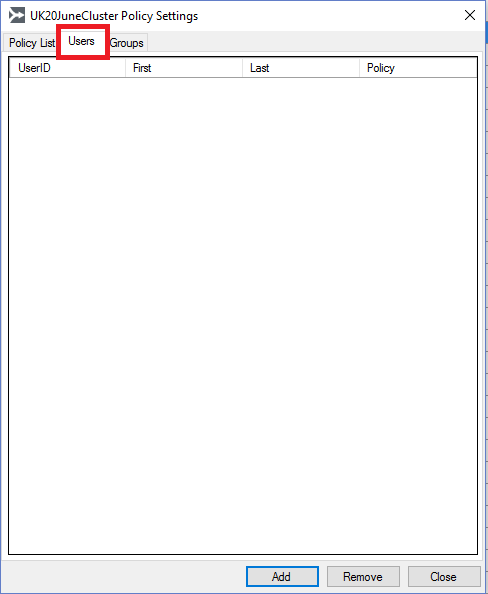 Click on "Add" button to assign policy to Users like "rc" that is a user available in CUCM and clicked on Search button, So it finds two users which contains "rc", now choose any user of your choice to assign the policy from the highlighted dropdown menu (at bottom area) and click on "Add" :-
NOTE :- Search option will give a list of Application Users/ End Users available in the call manager that contains the "searchbox" UserID.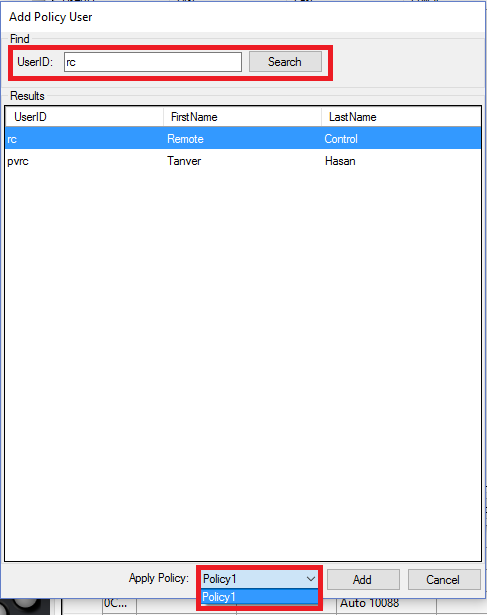 Same way to assign the policy to "Groups" like Users.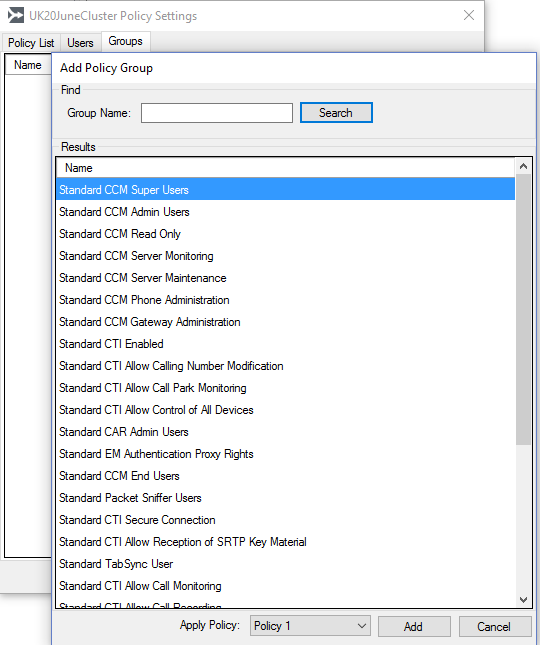 So above steps shows how to create a policy and assign it to users and groups.
Now close the Phoneview , re-open it again and Open the existing .pvd /configuration file and try to do Group update operation .
A Authentication pop up will populate like this :-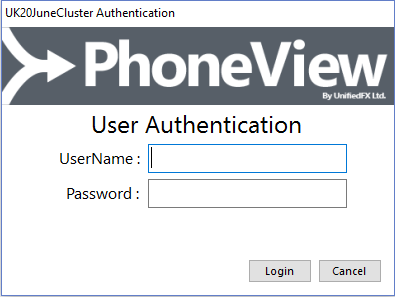 Enter the credentials like :-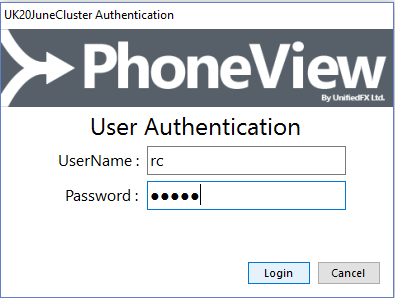 Now enter your UserName / GroupName with the password on which the Policy was assigned. so the policy user will be able to see only the limited functions as the administrator enable during Policy creation for this user.
After Login with correct credentials , a user will be able to use Phoneview as per the Policy :-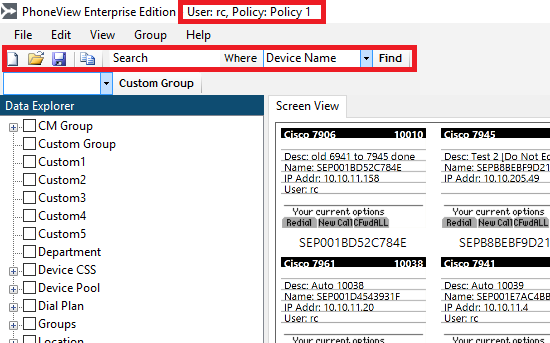 As you can see after login by user as per the Policy I am having a limited features availability in Phoneview.
Highlighted Area Means :-
1. At the top policy user and name will appear like highlighted area - "User: rc, Policy: Policy 1"
2. Second highlighted area shows that lots of features are not showing as per the policy restriction by administrator to user.