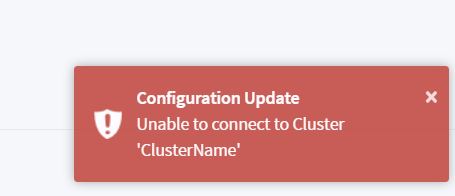 Please follow the steps below on troubleshooting "Unable to connect to Cluster" error.
Step 1
Confirm Connectivity Between AutomationFX Server and CUCM.
E.g.
Ping CUCM Server form MigrationFX Server
Telnet to the specific port in CUCM used by MigrationFX Server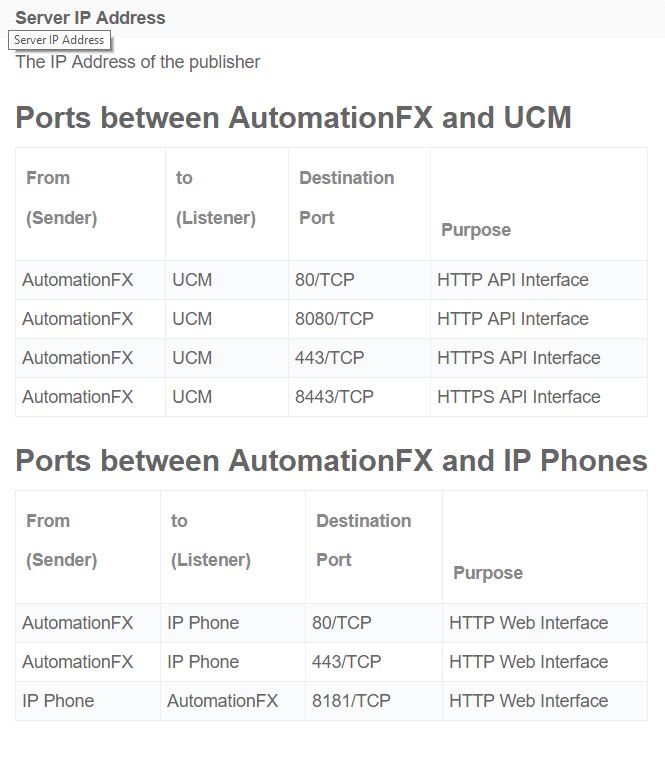 Step 2
Ensure the user account used to add the cluster has Appropriate Permissions assigned according to the AutomationFX Documentation.
NOTE: Admin User and Admin User Password matches with CUCM (Both User Name and Password should be in exact case as CUCM)

Step 3
A recent Windows Update for Windows 7, 8, Server 2008R2 & 2012R2 (KB3161639) has broken SSL/HTTPS connectivity to certain Apache/Tomcat web servers (CUCM, UCCX). This issue is caused by the addition of two new Chiper Suites "TLS_DHE_RSA_WITH_AES_128_CBC_SHA & TLS_DHE_RSA_WITH_AES_256_CBC_SHA"
Please (check/remove) these updates and try again
KB3161639(Note: KB3161608 contains KB3161639 optional update), The other options are to remove KB3161608 or KB3161606.
NOTE: You May need To Restart the PC/Server for the changes to take effect.
See following links for more details on the error and options on how to fix:
http://answers.microsoft.com/en-us/windows/forum/windows_7-networking/problems-with-kb-3161608-and-kb-3161639/2cd5ffb3-c203-4080-872f-73de1a96e080.
http://www.infoworld.com/article/3099109/microsoft-windows/microsoft-yanks-buggy-speed-up-patch-kb-3161608-replaces-it-with-kb-3172605-and-3172614.html
http://www.cisco.com/c/en/us/support/docs/customer-collaboration/unified-contact-center-express-1061/200556-UCCX-10-6-Pages-Does-not-Load-in-IE11-Af.html
Addition to this Microsoft just published new patches in its place, there are a pair of new patches, KB 3172605 for Windows 7, and KB 3172614 for Windows 8.1, if you can try applying those patches it should resolve the issue.