Prerequisite
In order to deploy zero touch migration feature both old and new phones web server should be enabled.
Enabling Web access on all phones
This can be achieved using Enterprise Phone Configuration feature in CUCM.
Follow the below steps to enable web access on all phones.
NOTE : Changing Enterprise Phone Configuration settings can cause phones to reboot or you may need to reboot the phones manually for the changes to take effect.
Step 1

- Browse to the "CUCM Admin Interface >>> System >>> Enterprise Phone Configuration" Page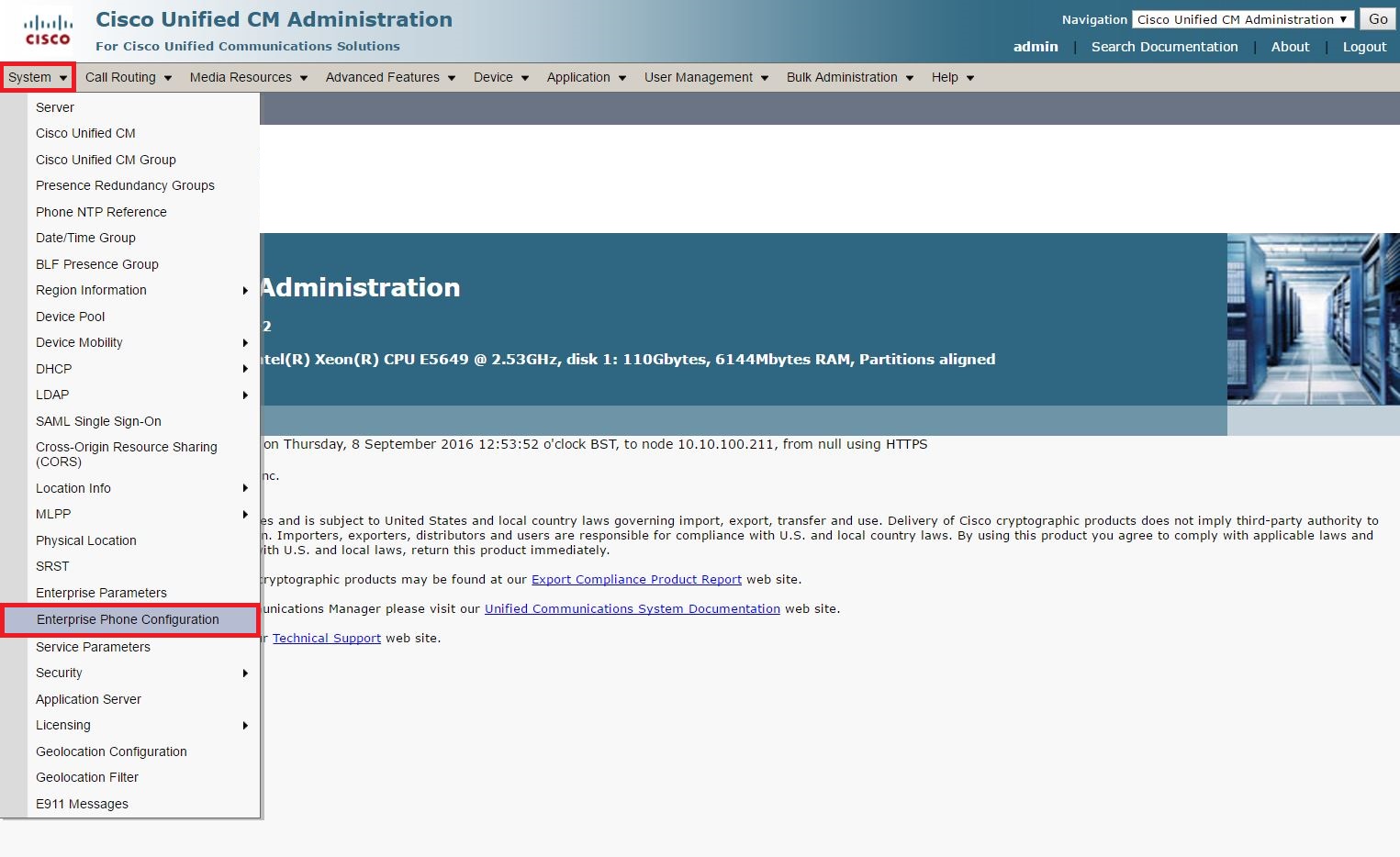 Step 2

- Enable Web Access Property and Tick

Override Common Settings check box for the same property.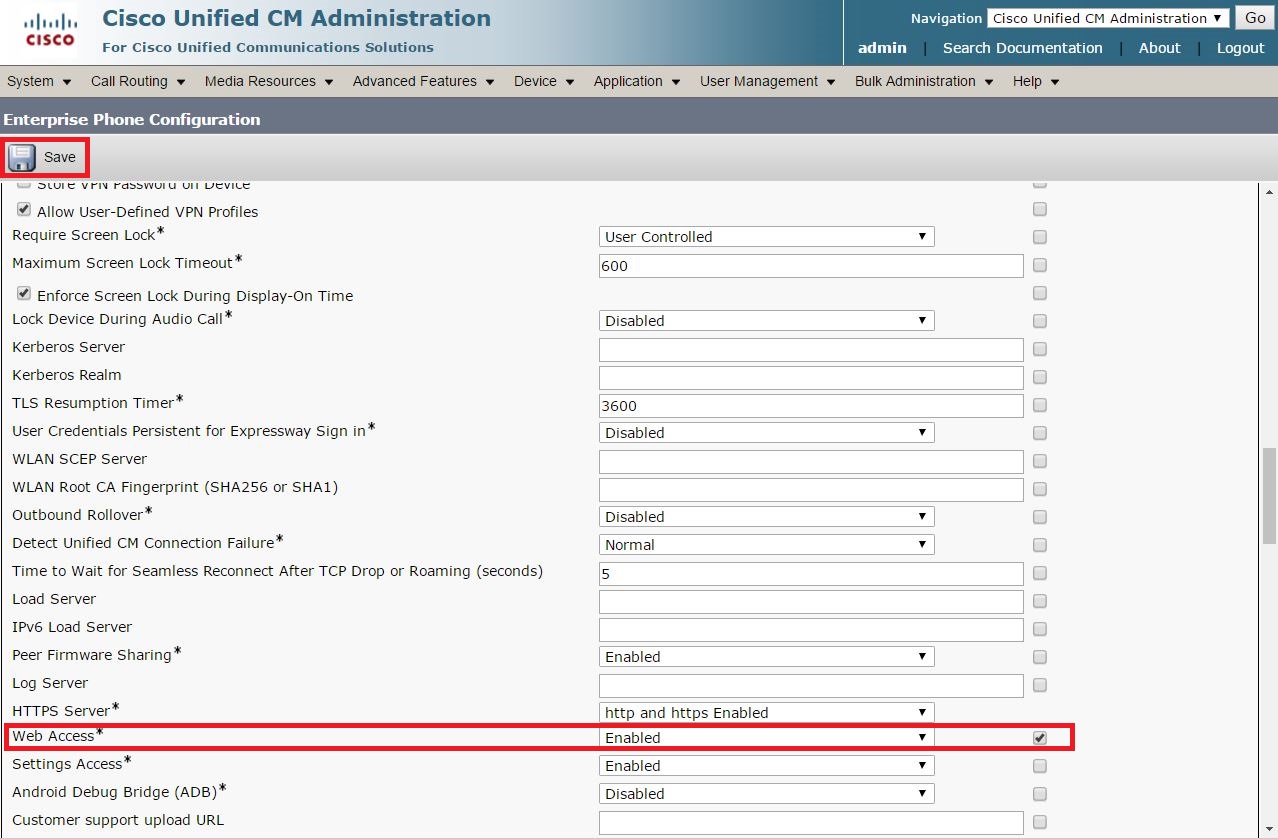 Check Topology Data for Existing(old) and New devices.
Topology information for existing phones(Old Phone) can be discovered using AutomationFX Admin Interface.
Step 1 - Browse to the Phones Page in AutomationFX Admin Interface
Step 2 - Add Switch/Port info columns to the table.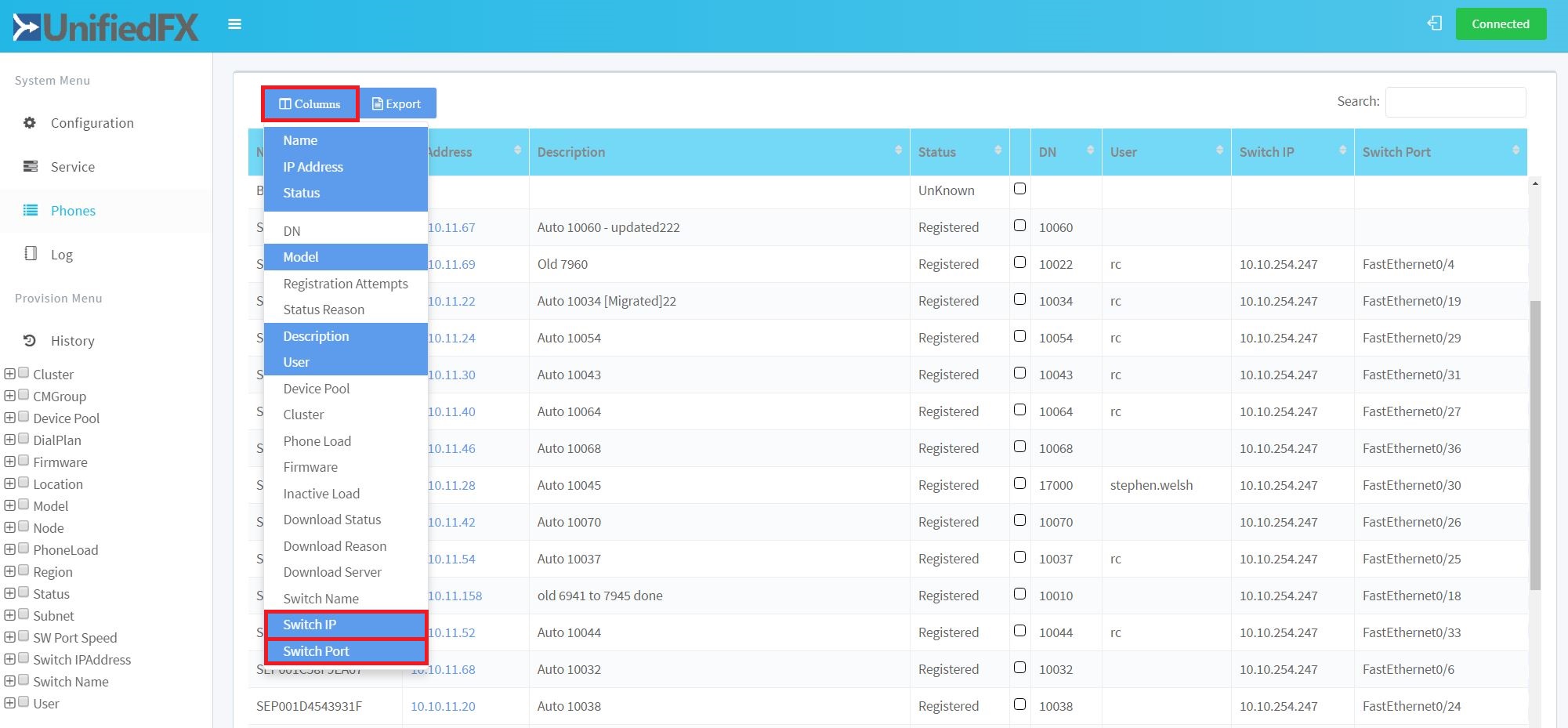 Step 3 - Search for the Old Phone by extension/user/device name etc...
Step 4 - Confirm the switch/port info columns contains appropriate value to perform the zero touch requirements
Topology information for new phones and the connected port can be discovered through Migration Phone Service.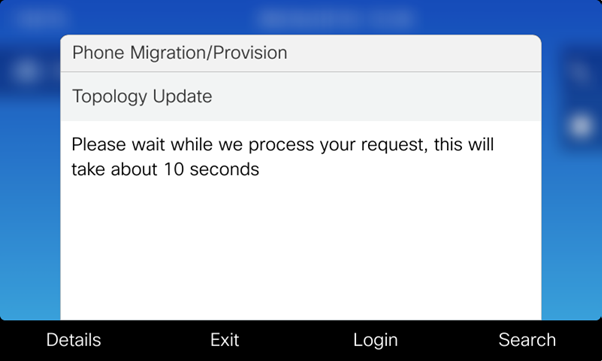 Topology information for the device can be found by clicking Details soft key on Migration Phones Service Initial page.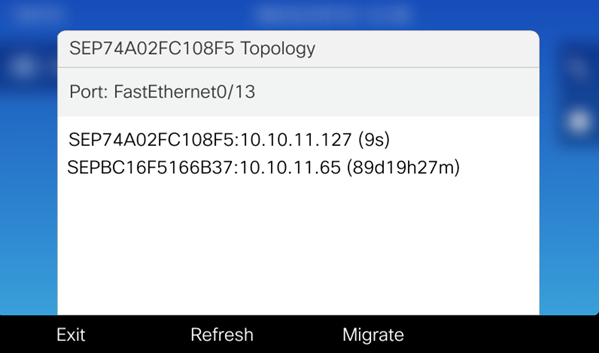 NOTE : User should see entries for both old and new phones as shown in the above image in order to perform a zero touch migration
Addition to this, the old phone needs to be plugged in for 30 minutes as AutomationFX Default cluster update interval is set to 30 minutes. (This can be eliminated by setting the cluster update interval to a preferred duration or by restarting the cluster update service from Service Page in AutomationFX admin interface).